Save time and transform your home with these easy-to-follow deep cleaning tips.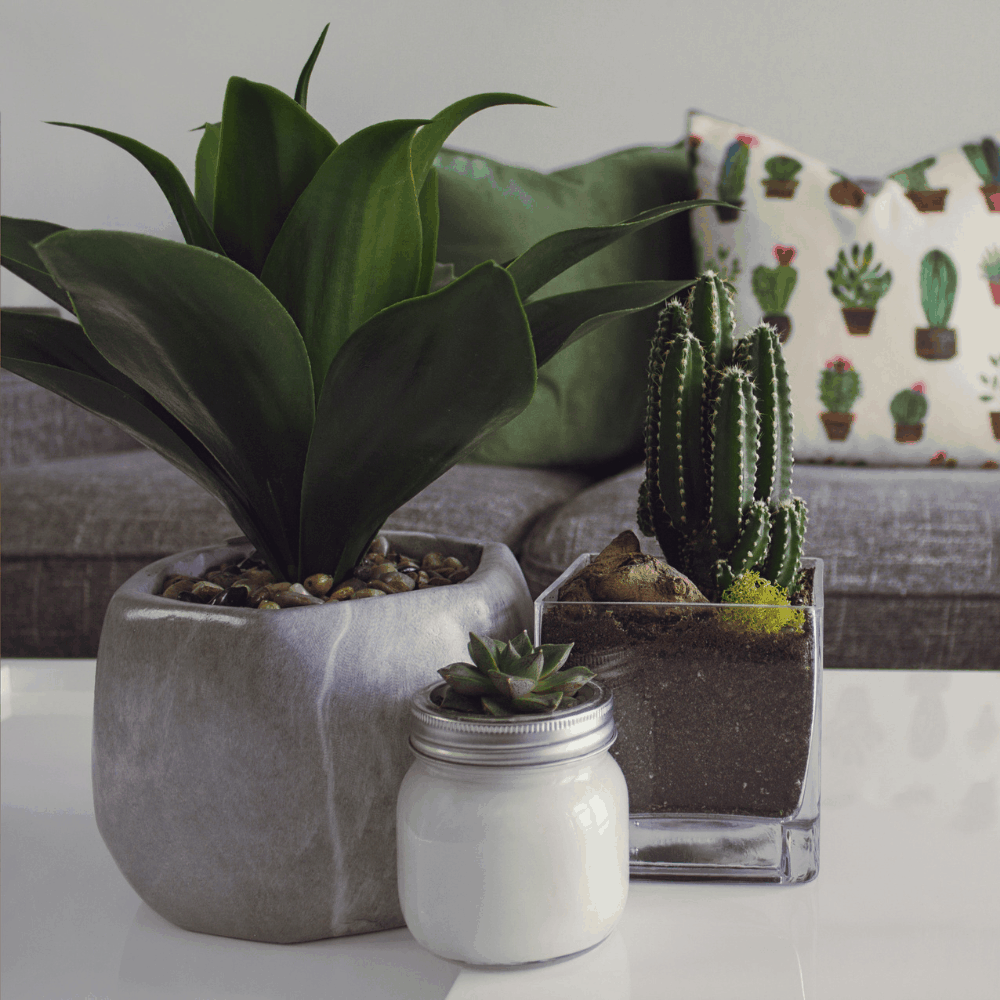 Deep Cleaning your home is one of those daunting tasks we know are necessary but will, however, try and avoid for as long as possible. But it doesn't have to be. There are several ways you can alleviate some of the stress and pressure of having to clean and polish every inch of your home.



A clean and polished home is its reward. Few things feel quite as good as coming back to a sparkling clean home after a hard day. However, the task of deep cleaning every inch of your house can be quite overwhelming. Cleaning every inch of your home, top to bottom, can cost you a lot of effort and more importantly time. Completely deep cleaning of your home may not be something you can accomplish on your own in a single day. It will most likely take far more time and effort to clean every nook and cranny and corner of your house.



However, with these easy-to-follow deep cleaning tips and a few organizing ideas, you will be able to considerably cut back on the serious time and effort needed to deep clean your home. A complete deep internal cleaning of your home is by no means impossible for you to take care of on your own. Be prepared to spend the better part of a few days, equip yourself with plenty of cleaning supplies, and lastly patience. Deep cleaning your entire home is a time and effort-demanding task, however, if you are up for it the results, in the end, are their reward.



There is also an easier option, you can always contact a reliable cleaning company and schedule their deep cleaning service. A professional cleaning company will be able to provide you with exceptional deep cleaning services that ultimately will save you time, effort, and stress.



If you are, however, determined to completely clean your home on your own we will present 20 easy-to-follow deep cleaning tips.


Suggested: Carpet Care | 10 Tips for cleaning and caring for carpet at home | Manchester House Cleaning Services


1. Start with decluttering.


The first step to thoroughly deep cleaning your home is not cleaning, it's organizing. Get rid of the mess and put everything back in its place. Removing the mess and arranging all of your items will make it much easier for you to clean the individual spaces in your home. If you take the time to organize and do not skip this step the actual deep cleaning process will be much easier later on.
2. Tidy the outside.

You can tidy some external spaces in your home. Dust your doormats, and clean the door from the outside. Keeping these areas clean and neat does contribute to the overall presentation of your home. Your home may be beautifully cleaned on the inside but the outside is just as important.



3. Deep Clean your dishwasher.

With time little debris from food and other residues will build up in your dishwasher. When you are deep cleaning your home do not skip it. Yes, you do need to clean your dishwasher. Pull out the bottom tray and look for any food residues. Wipe those with a little bit of paper towel.
4. Clean blinds and curtains.

Do not skip the blinds and curtains when you are deep cleaning your home. To dust blinds completely close them, then lightly spray them with a little bit of cleaning detergent and gently wipe them. Open the blinds, flip them to the other side and repeat the process. Be very careful as both aluminum blinds and slatted blinds can quite easily be damaged. Vacuum curtains, if possible and you have the needed time try to take them down and wash them. A professional cleaning company can help with their task as most curtains are susceptible to steam cleaning if, of course, the fabric allows for it.

Suggested: Carpet | How To Tell The Quality Of Carpet | Manchester House Cleaning Services


5. Scrub and disinfect your toilet.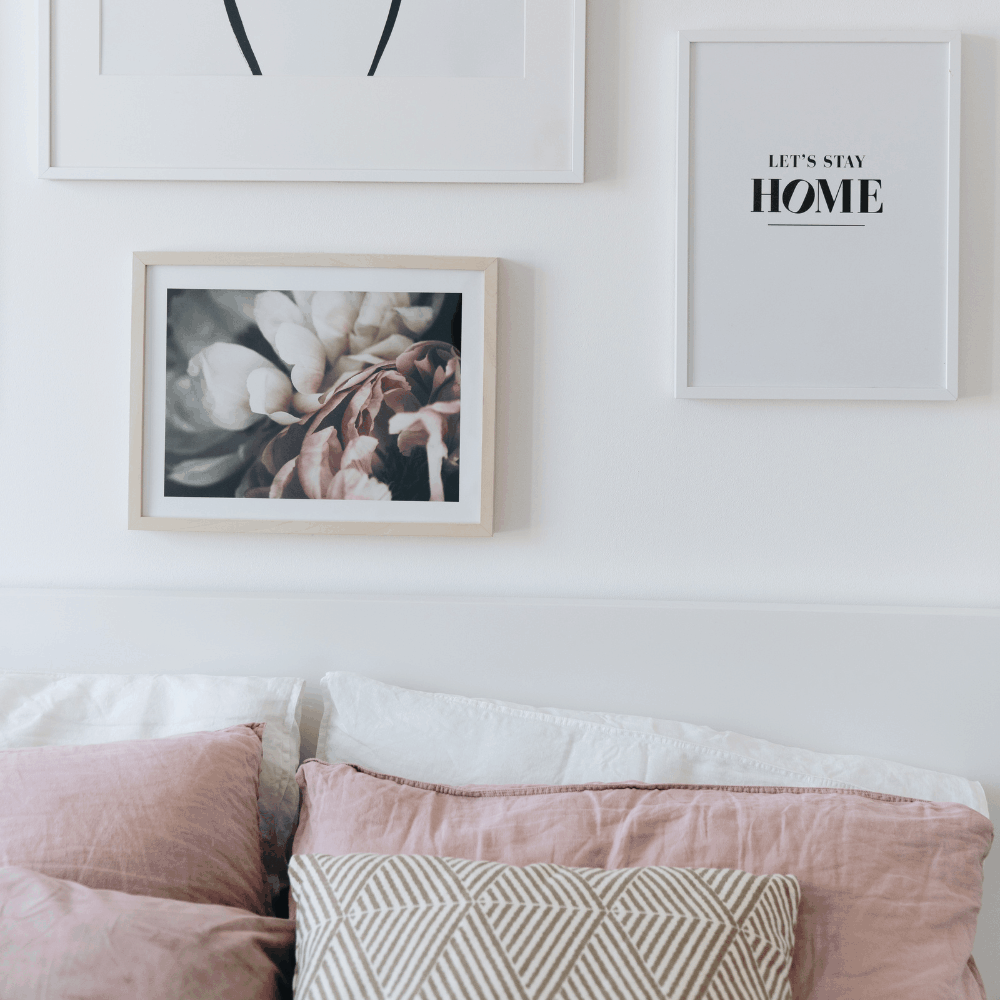 Keeping your toilet clean and sanitary is just a part of deep cleaning your bathroom and deep cleaning your bathrooms is a crucial part of the deep cleaning process. To deep clean and descale your toilet applies a powerful toilet cleaning solution and let it sit. Allow for at least 5 minutes for the detergent to activate, before scrubbing with a stiff toilet bowl brush. To clean the rest of your toilet use a surface cleaner and soft microfiber towels. Do need to ignore the toilet seat and the toilet cover.
6. Pay attention to the oven.

Oven cleaning is one of the most important parts of deep cleaning your home. We do strongly suggest scheduling a professional cleaning company for at least the oven cleaning part of your deep cleaning journey. Oven cleaning is very specific and requires a lot of equipment and expertise. If your oven has a self-cleaning cycle you can use that, if not arm yourself with a lot of oven cleaning detergent and a fair number of microfiber cloths and do your best to thoroughly wipe and polish all the internal and external surfaces of your oven.
7. Clean the faucets and sinks.

Spray a surface cleaner on the faucets and inside all of the sinks and let it sit for a few minutes. Come back after that and start scrubbing. Your goal is to remove all limescale and other residues and completely polish the sinks, taps, and faucets. To prevent your sinks from blocking or to clear out any residue, run hot water with a few squirts of dish soap down the sink or put a few tablespoons of baking soda followed by an equal amount of vinegar down the sink.
8. Deep Clean the fridge.

Do not ignore your fridge. You have to clean it both internally and externally. To clean the outside of the fridge is quite easy, simply spray it thoroughly with surface cleaner and wipe and polish using soft microfiber cloths. To clean the fridge internally will take you some time and effort. Empty the fridge and using surface cleaner and microfiber cloths wipe and polish the fridge internally. Do not ignore the removable shelves and bins and wash them thoroughly with warm soapy water, this will prevent bacteria from food residue from building up.

Suggested: Bar and Restaurant Cleaning Checklist - How To Deep Clean Your Business



9. Clean kitchen cupboards and cabinets internally and externally.

This part of the deep cleaning process is quite involved, the actual cleaning is not soo demanding, but to completely deep clean all of your kitchen cabinets you have to empty them first. Empty all the kitchen cupboards arrange the items in an area that is out of your way and use surface cleaner and microfiber cloths to clean all of your kitchen cupboards internally and externally. Take this opportunity to rearrange all of your kitchen cabinets.
10. Hoover then mop.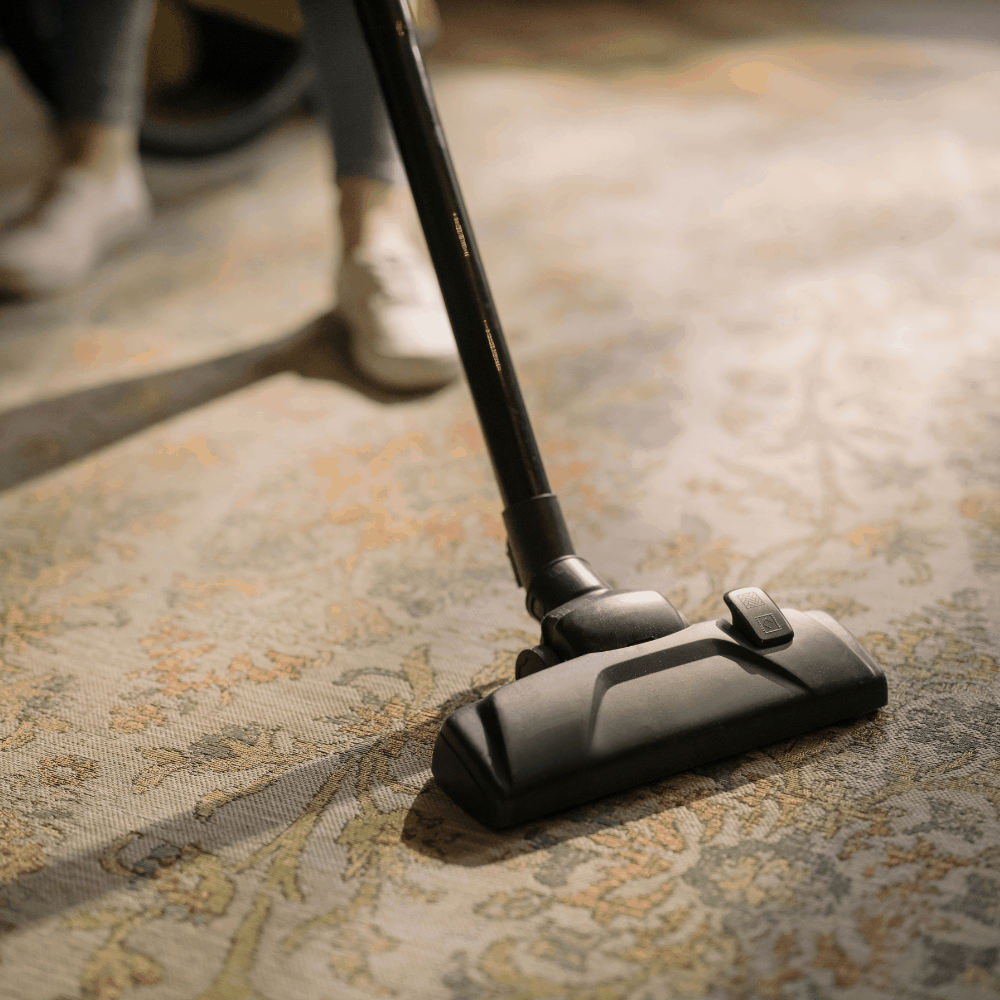 Yes, you should hoover hard floors before mopping them. You need to clean laminate, tiles, and other hard floors twice. Vacuum them to remove dust and debris and then mop them using an appropriate detergent for the surface and warm water. To correctly mop the floors start mopping from the furthest corner of the room and mop towards the door. This way you will not mop yourself into a corner. Rinse the mop often and keep it clean.
11. Clean windows and glass.

Use an alcohol-based window cleaning detergent and a microfiber cloth or even paper to clean all the windows and mirrors in your home. You should not only clean the glass panes but also the frames, ledges, and sills. Use a surface cleaner and a microfiber cloth for UPVC frames and an alcohol-based glass cleaning solution for the glass panes. Be sparing with the cleaning detergent more is not better. To polish, the glass panes use either a microfiber cloth or paper. Dirth will often be trapped on the edges of window frames where it is particularly difficult to remove. To do so easily spray thoroughly with a spray bottle to dislodge debris from the corner and wipe away using a cloth.
12. Vaccum thoroughly.

You will need to vacuum carpeted floors and you should do that last. Get in the habit of vacuuming after you have cleaned all the areas of your property. If you have finished cleaning a specific room vacuum it and then stop. Clean a different room and vacuum it. If you vacuum and then clean dust and other debris will fall to the floor and you will have to repeat the process.

Suggested: An Easy To Follow 30 Day House Cleaning Schedule.



13. Bedrooms and Living Room.

The bedrooms and the living spaces will be the most time-consuming part of completely deep cleaning your home. You will need to wipe and polish all surfaces and completely arrange your bedrooms and living space. Remove any ornaments and decorations from all surfaces. Clean the surfaces, dust any ornaments and decorations, and put them back. Rearrange your closet, change bedsheets, dust, and vacuum.
14. Upholstery.

You will also need to clean upholstery as part of your deep cleaning journey. To do so remove cushions and thoroughly vacuum the creases and the corners. Vacuum the cushions as well before you place them back.
15. Work smarter.

An efficient way to deep clean your home quickly is to focus on a specific task and do that in every room instead of working one room at a time. If you focus on a specific task, dusting, vacuuming, polishing, and do that in every room of the time you will work much quicker than if you were to clean room-by-room. You can waste a lot of time focusing on specific rooms. If you start with wiping surfaces wipe every room before you vacuum, then vacuum the whole house.
16. Clean surfaces.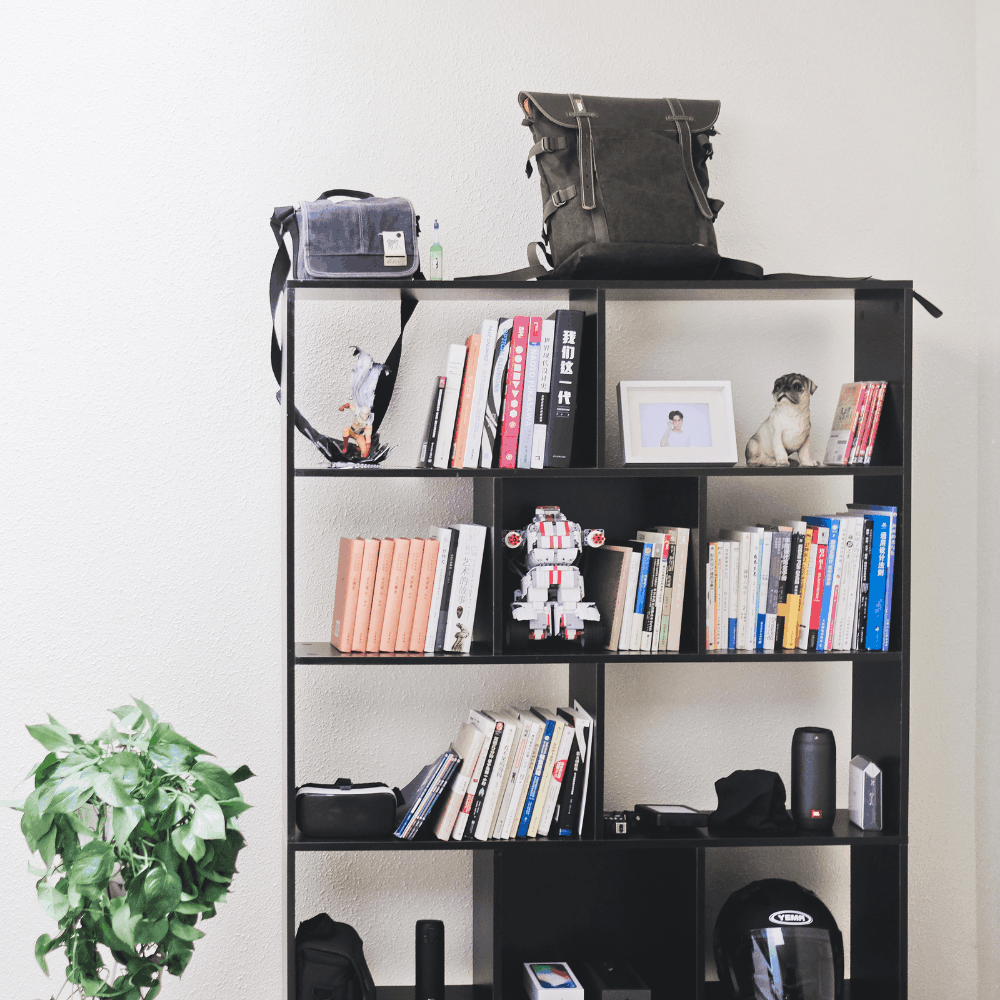 As noted, you should focus on a specific task and do that in every room. You will need to thoroughly clean and polish all surfaces in your home as part of the deep cleaning process. You will need to de-clutter all surfaces before you clean them. Empty all shelves, cabinets, drawers then use a surface cleaning solution and a microfiber cloth to clean all the surfaces in your home.
17. Clean little details.

You should clean light sockets, light switches, and plugs. Spray a microfiber cloth with a cleaning detergent and clean and polish these little details. You should not clean and dust the skirting boards. You should also clean and polish light fixtures and lamps.
18. Wash your shower curtain.

You should not avoid washing your shower curtain as part of your deep cleaning endeavor. It is quite easy to wash plastic or vinyl shower curtains. Take them down and put them in the washing machine with a few bath towels on a gentle cycle. Allow them to fully dry before you place them back up in the bathroom. Shower curtains can get quite gunky and even develop mold if left unattended and this is a good and inexpensive way to make sure you get the most use out of a pair.

Suggested: How To Clean Your Oven- 7 Easy Tips.


19. Clean the washing machine.

Do not forget to clean the washing machine. Your washing machine will be exposed to moisture and warmth through use. These are prime conditions for mold development. To wash your washing machine is quite easy you can just use a detergent designed for washing machine cleaning or if your washing machine has it run a cleaning cycle with a small amount of bleach in the drum. Do not forget to clean the rubber seal of your washing machine it will be the first area to develop mold.
20. Get friends and family in on the fun.

Make the deep cleaning task a family event. Delegate tasks and get the kids and your partner involved. Give the appropriate jobs and let them take charge. You do not need to take care of all of this on your own. Making cleaning a family activity is a great bonding experience for parents and children and on top of that, you are rewarded with a perfectly clean home.



Finally.
Fully and thoroughly deep cleaning your home is a challenging task, however, one not impossible for you to accomplish on your own. Following these deep cleaning tips will certainly help.


However, if all of this seems too challenging for you or you simply do not have the needed time you can always contact a reliable reputable cleaning company and schedule their deep-cleaning services.


If you are looking for the best deep cleaning in Manchester feel free to contact us today!