Our Professional Carpet Steam Cleaning Service will leave your carpets or rugs looking and smelling fresher and cleaner.
Manchester House Cleaning Services offers Professional carpet steam Cleaning provided by local cleaners with many years of experience behind them. Our Manchester Cleaners are fully trained, vetted and instructed professionals. The method we use is called Hot-Water extraction it is recognized as the strongest method available today. If there are any stubborn stains or general wear and tear on your carpet and our cleaners are not able to remove them we can assure you that no one else can. We cover all postcodes in the Greater Manchester area and are available for services Monday to Sunday at a time convenient for you. For direct inquiries to check prices and availability you can contact us on 0161 676 2888 or email us at office@manchesterhousecleaningservices.co.uk.

• We now offer same-day slots as well.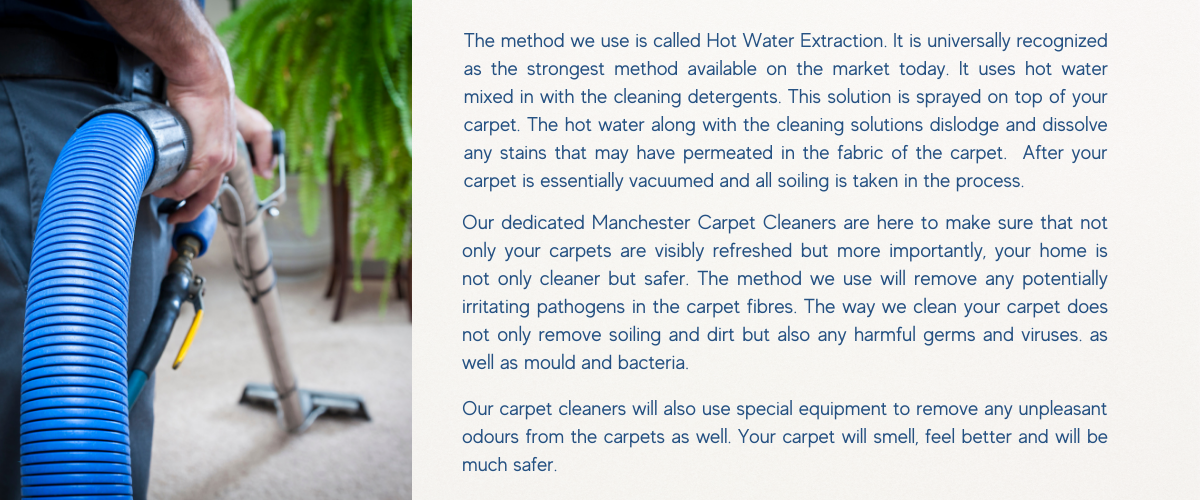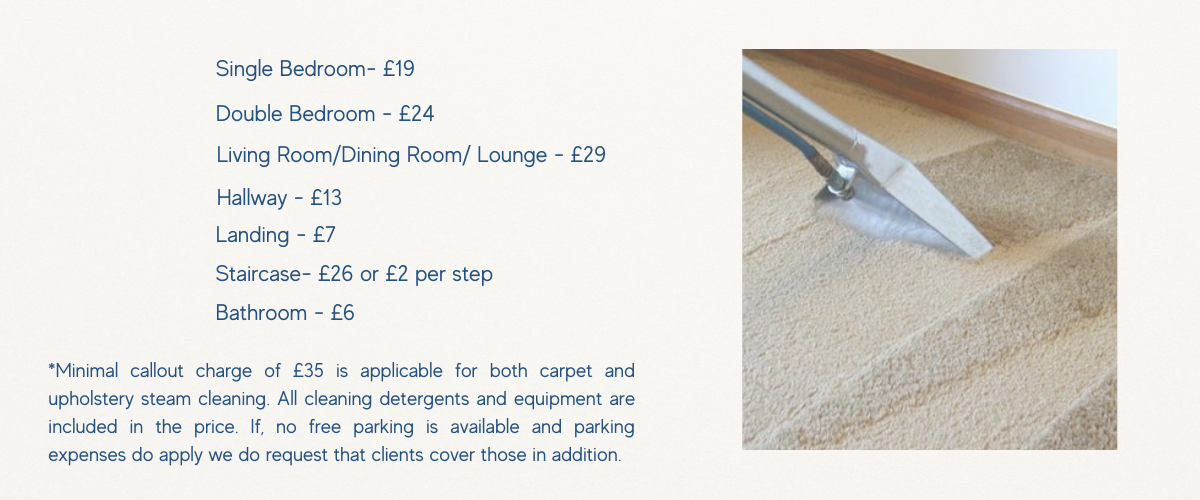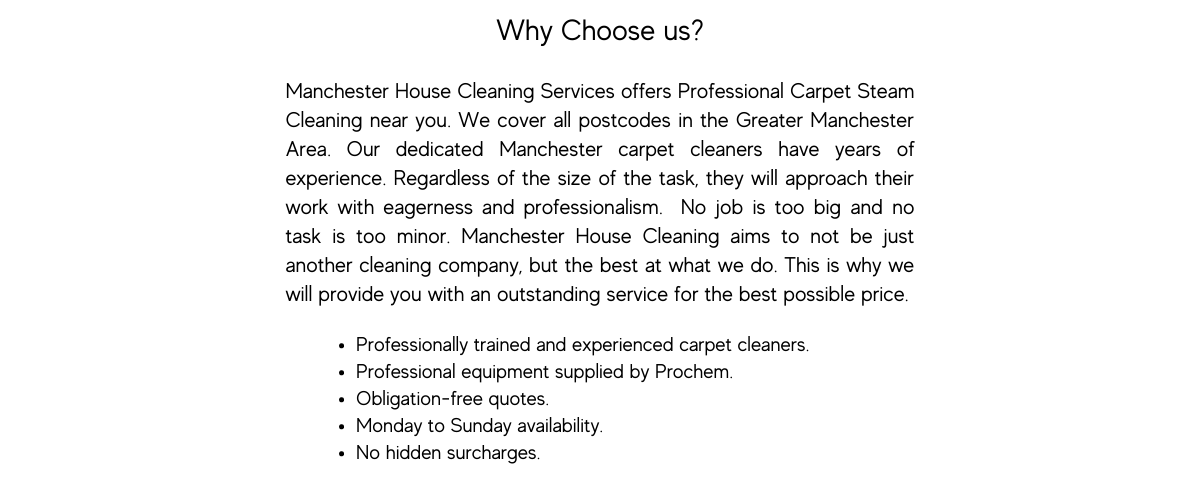 The method described above is best applicable to standard/synthetic carpet. As it does use hot water for delicate fabrics the risk of damage can be somewhat present. Delicate fabrics can still be steam cleaned with this method, however, the cleaners will use cooler more tepid water. The results are still excellent just based on the nature of the equipment and detergents that are used. If you are not certain in regards to the material of the carpet when you contact us one of our customer service advisers will let you know if it would be possible for them to be steam cleaned. There are no obligations to your inquiry. Contact us today to discuss your service with one of our office staff on 0161 676 2888 or email us at office@manchesterhousecleaningservices.co.uk.

As hot water is used in the cleaning the carpets will be slightly damp upon completion. The approximated drying time of a standard/synthetic carpet is between 8 to 10 hours. Wool carpet can take considerably longer to dry. The drying time is mostly dependent on the actual fabric of the carpet, the thickness of the fabric and atmospheric conditions in the property.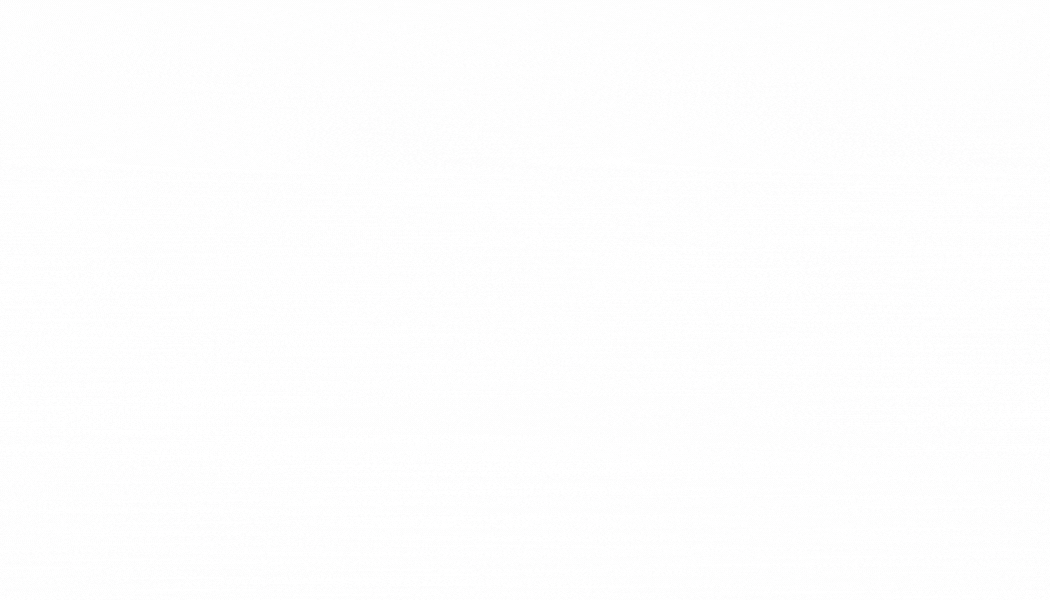 Frequently asked questions.
Q. How will you clean my carpets?
A. The method is called hot water extraction, the cleaners will fill a special machine, supplied by Prochem with water that is as hot as possible. The cleaners will also use special detergents that are mixed with the water in the machine. This solution is sprayed on top of the carpet and contamination and soiling is dissolved by the water and the chemicals and is in turn vacuumed.

Q. Is the method safe?
A. On a standard or synthetic carpet there is absolutely no risk of damage present. More delicate fabrics can also be cleaned with this method, the cleaners will not use water that is so hot to avoid the risk of damage. Our carpet cleaners are trained professionals and they will be able to determine if there is the risk of damage to your carpet.

Q. How often should I clean my carpet?
A. It is recommended that you have your carpets steam cleaned once every 3 months. Having them cleaned more often is not necessary as the fabric may be damaged.

Q. How long will it take for the carpets to dry.
A. A standard/synthetic carpet will take approximately 8 to 10 hours to fully dry. Wool carpets can take considerably longer. To speed up the drying time you can always turn the heat in the property up and open a window.

Q. Why not have the carpets dry cleaned?
A. Carpet steam cleaning offers better results. Both for hygiene and simply visually, dry cleaning cannot achieve the same outcome as steam cleaning. Some floors cannot be cleaned using water be it hot or cool. Dry cleaning is used for those types of materials, however, it is very much case dependent.

Q. I have a stain on my carpet will you remove it?
A. Our cleaners are specialists in this task. They know exactly how to treat stains and how to go about removing them. They are also supplied with individual detergents designed for specific stains. However, it is never really possible to guarantee complete stain removal. The completely get rid of a stain is dependent on many other factors. The nature of the stain, the fabric of the carpet, the thickness of the fabric, how long has the stain sat in the carpet and how deeply has it permeated into the fabric, to name a few. What we are able to guarantee though is that if our expert cleaners cannot get rid of stains you may have present no one else will be able to do so.