How To Clean Your Oven- 7 Easy Tips.

How to clean your oven quickly and easily using all-natural ingredients.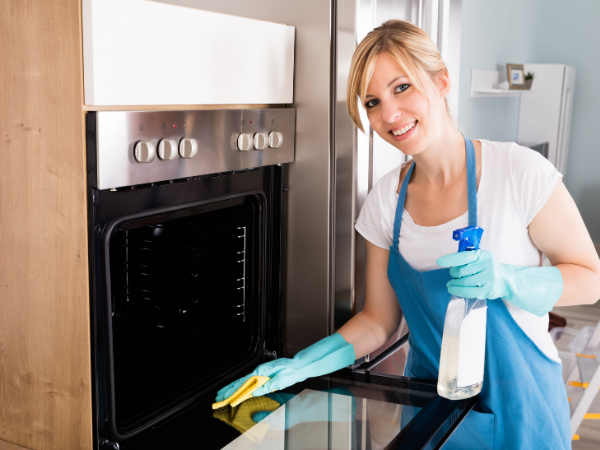 Taking care of your kitchen appliances is an integral part of the cleaning process of your home. From the fridge and freezer to the oven, if everything in your home is sparkling clean you are sure to make a great impression with how impeccably organized you are. However, your oven often is less than perfectly clean. And understandably so, most of us use our ovens daily so they tend to get quite dirty fast. To help prevent this problem there are several oven cleaning tricks you can use. If, however, delegating an afternoon to completely degrease and restore your oven to sparkle seems less than desirable for you you can always put your trust in

experienced professionals

and a

local cleaning company

. They will completely clean your oven as part of their

oven cleaning service

in a matter of hours and will bring all the necessary oven cleaning supplies with them. Professional

oven cleaning

is one oven cleaning solution, however, if you are armed with the right knowledge and a little bit of time you can thoroughly clean your oven on your own.
Let's start with the hobs.



Often in endeavouring to create a culinary masterpiece we sacrifice the condition of the hob and burners (and the entire oven). You can easily and quickly eliminate stains from your ceramic burners if you use a cleaning solution made of warm water and dishwashing liquid. Use this cleaning solution to gently scrub any grease residue from your burners. If you have elegant ceramic burners you can use baking soda for cleaning or lemon juice or vinegar. However, often there will be more stubborn buildup on top of your burners. In such instances you can use the same cleaning solutions, however, may need special cleaning tools. For a more stubborn build-up of grease, you can use a special scraper and special detergents for fine surfaces.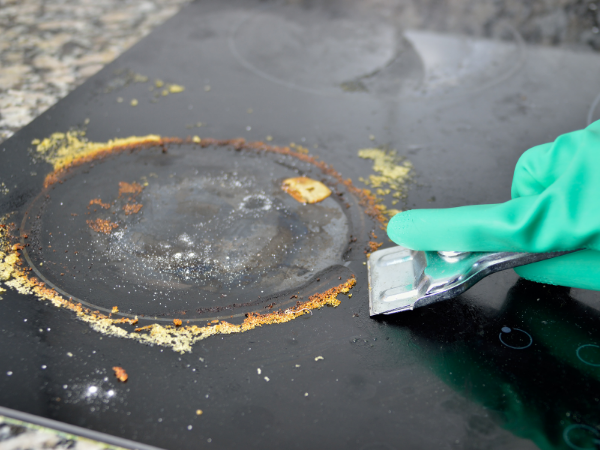 Regular cleaning is extremely important.



Regularly cleaning your oven is a crucial part of keeping your oven not only looking but working better longer. This is why as oven cleaning specialists we suggest cleaning your oven after each use or at the very least once a week. You do not need to use any chemicals to do so. You can try using a mixture of lemon juice and water. In this way, you will deal with stains from different dishes easier and will eliminate the potentially annoying scrubbing of weeks (or months) of burnt-on grease. Often the key to a well maintained and clean kitchen lies exactly in regularity.
Time to clean the racks!



Before moving to deep cleaning the oven itself you have to remove every easily removable part from it- the racks and trays are cleaned separately. To dissolve as much grease buildup and carbon residue from the racks as possible you have to soak them in warm water mixed with dishwashing soap. After doing so you can use a sponge or scourer to deeply clean the racks. You can also add baking soda to your cleaning solution, however, bear in mind that baking soda is only applicable to stainless steel elements of your oven. In any other cases, baking soda will destroy the surface covering of the element.
Use baking soda to remove stains from the inside of your oven.
Baking soda is a time tested device used to clean many different areas around your home. As you would expect you can use baking soda to clean your oven as well. To do so make a thick paste made from baking soda, water and optionally a small amount of sea salt. Apply this mixture to the walls and bottom of your oven and leave it on for 24 hours. After that, you can easily remove the baking soda cleaning mixture along with any residue that may be stuck on to the bottom and sides of your oven.
A different oven cleaning idea is to mix baking soda and vinegar together.
If you are short on time (and patience) you can strategically use vinegar as part of the oven cleaning process. After applying the baking soda mixture carefully pour on a little bit of vinegar over the premade cleaning solution. The vinegar will help dissolve any stains quickly and it will make it easier for you to wipe them off later. In cases where there are no particularly stubborn stains present you could only use vinegar to clean your oven. To do so soak a sponge with vinegar and apply it to the inside of your oven. Let the vinegar dissolve some of the carbon residues from the bottom of your oven and wipe using a soft clean towel.
A different idea for fast oven cleaning.
You can quickly and easily remove stains from the bottom and sides of your oven if you fill a small oven-safe dish with vinegar and place it inside the oven for a few minutes. Put the dish in the oven when the oven is cold, turn the appliance on and leave the dish in until the vinegar starts boiling, then turn the oven off and leave the dish with vinegar inside until the oven is completely cold. After that just wipe any grease or carbon soiling with a damp towel. Alternatively, if you do not want to use the vinegar you can replace it with dishwashing liquid dissolved in a little bit of water and repeat the same process.
How to remove stains from the oven door?
The oven door will retain a lot of soiling and grease. To effectively clean the oven door use water and vinegar. Carefully apply this mixture over the glass and remove the stains using a damp towel. Pay extreme attention when you clean the rubber seal of your oven. As the name suggests the rubber seal helps the door seal and for the oven to retain heat. If damaged your oven will not properly heat up.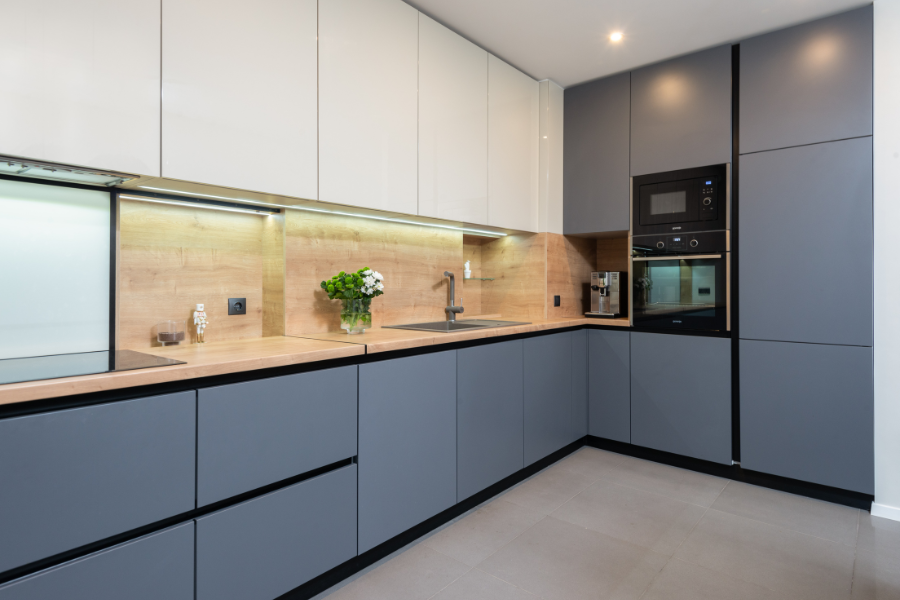 Now that you have thoroughly cleaned your oven it is time to take care of the kitchen cupboards and floors and countertops. There is also the fridge that needs tending to. Well if all of this seems too demanding for you you can also reach out to a reliable

cleaning company

. Our

Deep Cleaning Service

focuses on the kitchen as one of the priority areas of your home. As part of

that cleaning service

we do not only clean the oven but the whole kitchen itself.